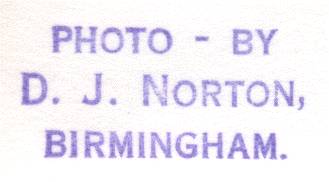 Announcement
I've had a truly fascinating and exciting year getting this website to the point it is at now. I would like to thank all the people who've been in touch and especially those that have offered help and advice.
Regular updates to the site have been an objective of mine throughout this period. It is with some regret that I have to announce that I will not be able to maintain a high frequency of updates over the next few months.
The reason for this is not the usual excuses of work or family commitments - it's a much better reason. I am working with a publisher to get the before and after photo's of Birmingham into a book! I have a deadline of June this year to achieve this. I'm sure you will appreciate how important such a project is for me and my family and that I must, therefore, dedicate my spare time to this activity.
I will not be letting the site go 'stale' during this time. I will be travelling around the city taking photo's which will result in the Birmingham section expanding further. The interest generated from the first, few Railway pages has been phenomenal and I have every intention of adding a few more pages in the coming months. Once the book is complete, a more comprehensive expansion of this section will be commenced.
Please bear with me during this time and pop back every month or so.
Thank you in advance for your understanding.
Regards
Mark Norton
31 January 2006

---