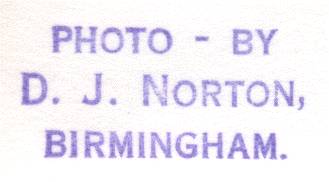 Civic Centre Refurbishment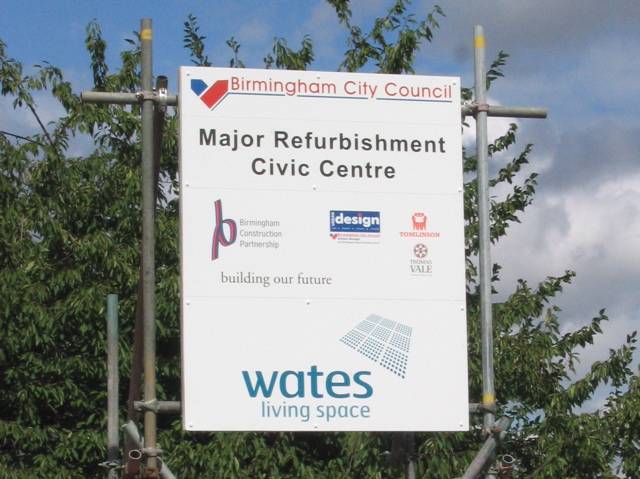 While demolition of tower blocks (e.g. Haddon Tower on Bristol Street) seems to be the council's favoured approach to dealing with these dated eyesores, the four blocks at Civic Close/Brindley Drive near the NIA, ICC, Symphony Hall and The Rep will remain for the forseeable future. Here, the council has decided that refurbishment is a better option and a major project of works has been taking place throughout 2006.
Here
is the planning application.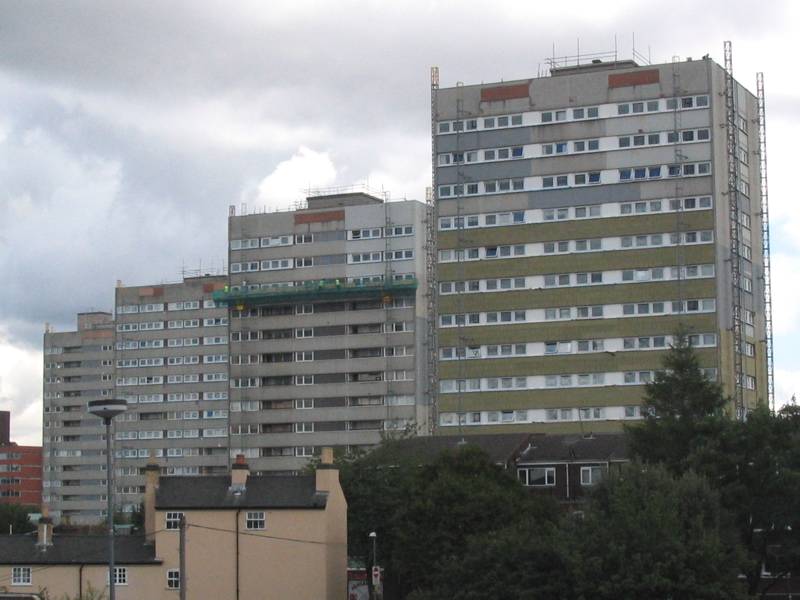 The four towers seen above - from right to left Galton, Norton, Crescent and Cambridge - date back to the late 1960's/early 1970's. With their mosaic finish and metal windows, they dated badly. The solution has been a makeover that has been fascinating to watch (I work nearby).
The first task was to replace all the windows with uPVC. The design of the replacements altered the look of the blocks substantially, especially as the old balconies disappeared as windows were fitted where none were before.
| | |
| --- | --- |
| | |
| Cambridge tower before new windows fitted | Galton tower starts its transformation |
Each block was then clad with Rockwool and this should improve the insulation properties of the flats. The Rockwool was then rendered over with several coats of grey and two of white. Net result? Four 'new' tower blocks!
| | |
| --- | --- |
| | |
| Cambridge tower side view before new windows fitted | Galton tower being clad with Rockwool. Note new side windows |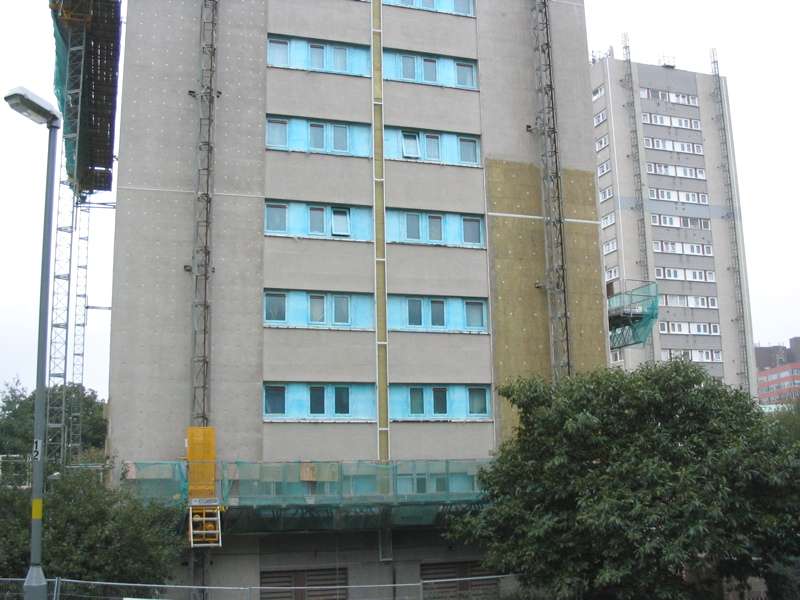 Rendering being applied to Crescent tower. The blue coating protects the windows.
| | |
| --- | --- |
| | |
| Galton tower with the white rendering applied | Galton and Norton towers showing the effect of the white coat |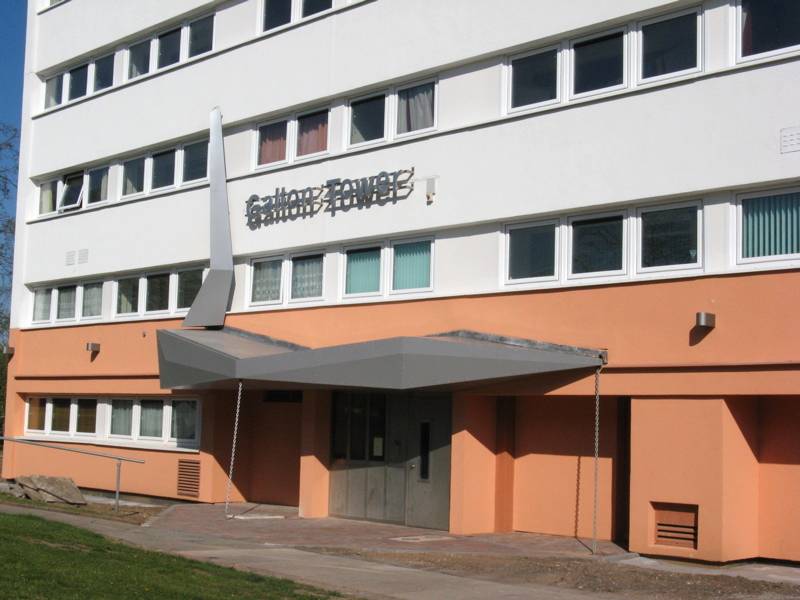 The design for the entrance of each block is intended to convey the industrial heritage of the area. At least that's what I assume those big chains and metalwork are all about!
April 2007 and the project is effectively finished. I'm told that the cost was £14000 per flat. The transformation is impressive - compare with the scene just 8 months earlier.
---