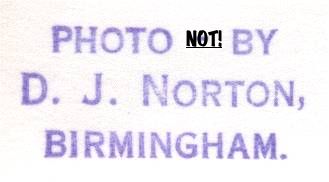 Selly Park
All old pictures on this page from
The Geoff Thompson Archive
Pershore Road - 26/9/51

Taylor and Grainger were located at 560 Pershore Road. To the left of the garage lay Cannon Hill Park. The grand house to the right has sadly disappeared and this site now occupied by Riverside Drive.

578 Pershore Road - 29/5/60

Just a little way down Pershore Road from Taylor and Grainger was another petrol station, as seen here. Today the property is a private house and the pumps have been replaced by a front garden. Selly Park Post Office has also gone, replaced by Adorable Doors. Just out of shot to the right is Sir Johns Road.

St Stephens Road - 1/1/73

A much later picture that most in the collection but I have a bit of a soft spot for this row of shops ever since I found this part of a post card amongst the collection of my father's photographs. This shot shows the corner of St Stephens Road and Pershore Road.

---