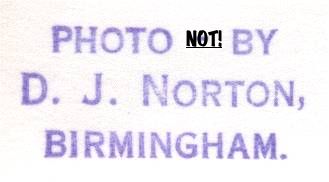 All old pictures on this page from
The Geoff Thompson Archive
Birmingham's Victorian Central Library
Birmingham's Victorian Central Library was located in Ratcliff Place adjacent to the Midland Institute. The building curved around into the part of Edmund Street that disappeared from the city in the early 1970's. It had been opened in 1882 after the earlier library, opened in 1865, burnt down in 1879 when an extension was being built. The construction of the modern Central Library in Paradise Circus would result in its demise - it was demolished in October 1974.
When I came across the pictures below in Geoff Thompson's collection of slides, I was blown away! Here was a complete record of how it looked inside. What a tragedy it was demolished, especially as we now know that's
it's replacement will soon face a similar fate
.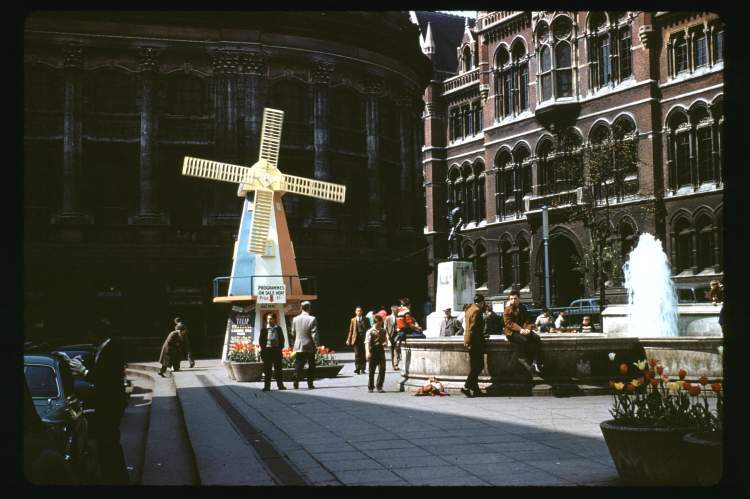 The old library is the building on the left side of the picture, behind the windmill selling tickets for the Tulip Festival. The lending library entrance was to the left of the windmill. The building to the right was Mason Science College, later part of Birmingham University. The view is from Chamberlain Square. This is the view as it was in 2010.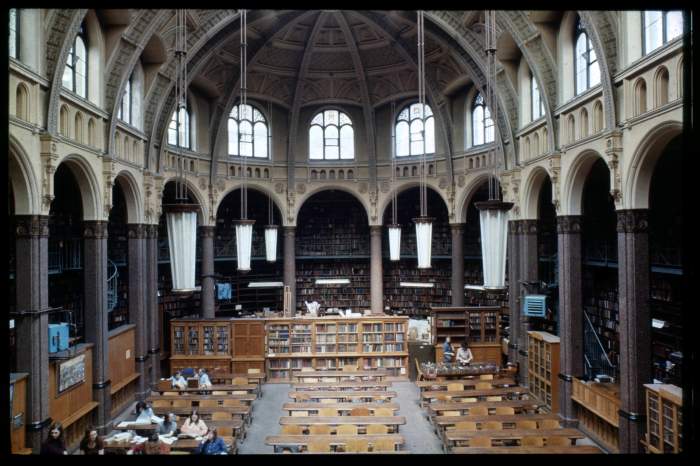 This view shows the main reading room and is looking towards the Edmund Street end with Ratcliff Place to the right.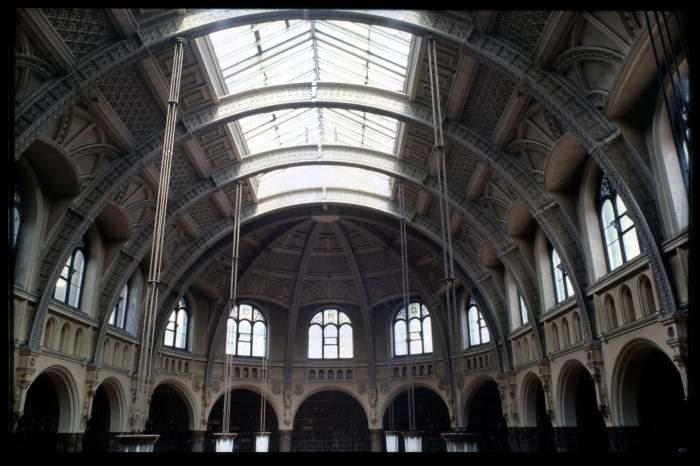 This view provides a clearer view of the roof and is taken in the same direction as the picture above.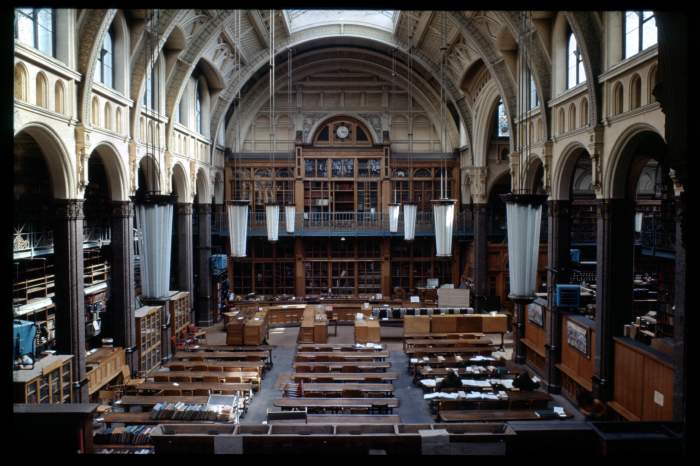 This picture is looking in the opposite direction with Edmund Street behind the photographer and Ratcliff Place to the left. Note the archway on the right hand side at the end of the room.


| | |
| --- | --- |
| | This view is now looking through the archway, mentioned above, into an extra room that was constructed at right angles to Ratcliff Place. |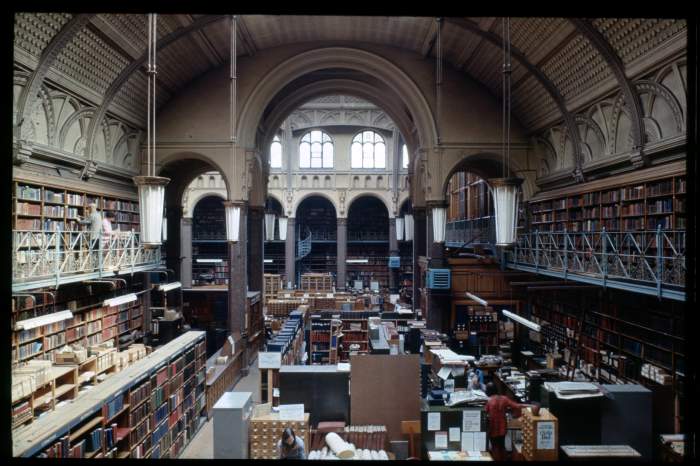 The final view of this sequence is from the additional room, mentioned above, looking back towards the reading room.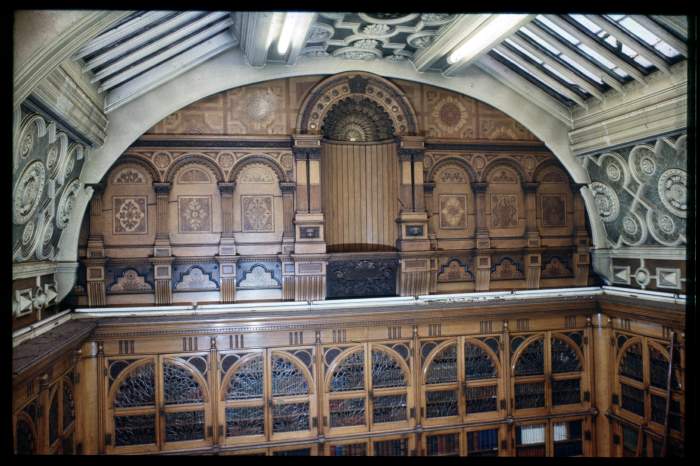 This truly, splendid room was the Shakespeare Memorial Room. It was dismantled and reconstructed in the School of Music. In 2013 it will be on the move again as it will be located at the top of the new Library of Birmingham!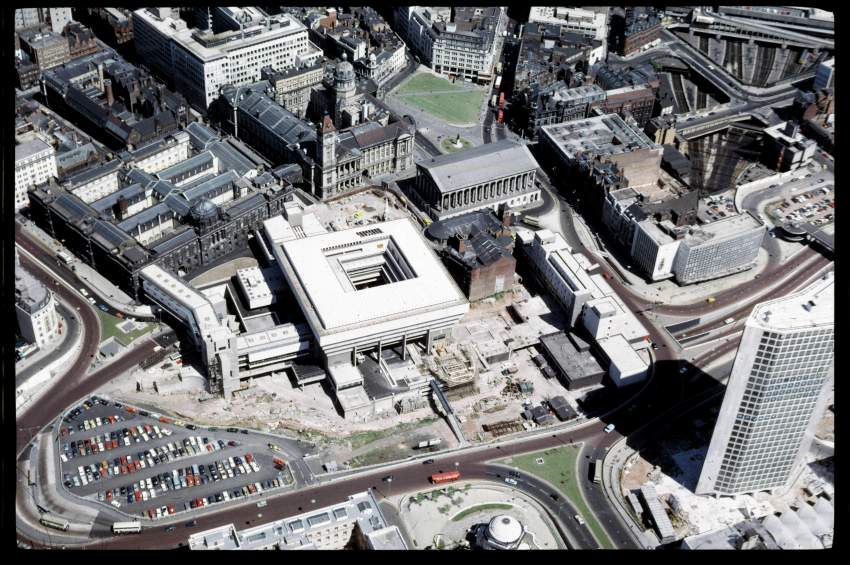 What an amazing picture! The white square in the centre is the brand new Central Library. The brown and grey building to the right is the Victorian Central Library, slowly being surrounded by the concrete structures so popular at the time. The picture was taken on 13 June 1973.


---