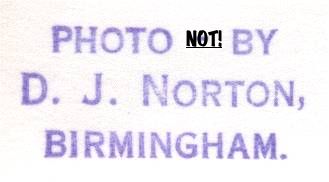 The New Birmingham
c

. 1964
Project 18
| | |
| --- | --- |
| Location | St Martin's Circus Ringway |
| 1964 Status | Complete |
| 2014 Status | Demolished |
I had considered the two-tier shops that fronted on to the open market in the Bull Ring to be part of the
Bull Ring Centre
but, when you think about it, they were actually seperate from the shopping centre. Also, they were completed before the Bull Ring Centre as the 1963 picture, below, indicates. This was latterly the site of the Jolly Fryer chip shop, the relocated statue of Nelson and the merry-go-round to entertain the kids. By 2014, the site of these shops had been lost inside the Bullring east mall.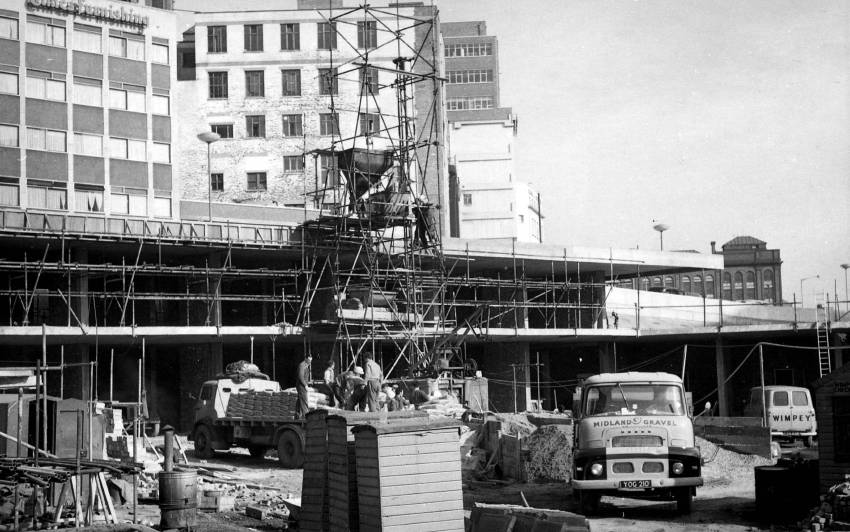 Work on Project 18,

c

. mid 1961. Photo by Leonard Stace.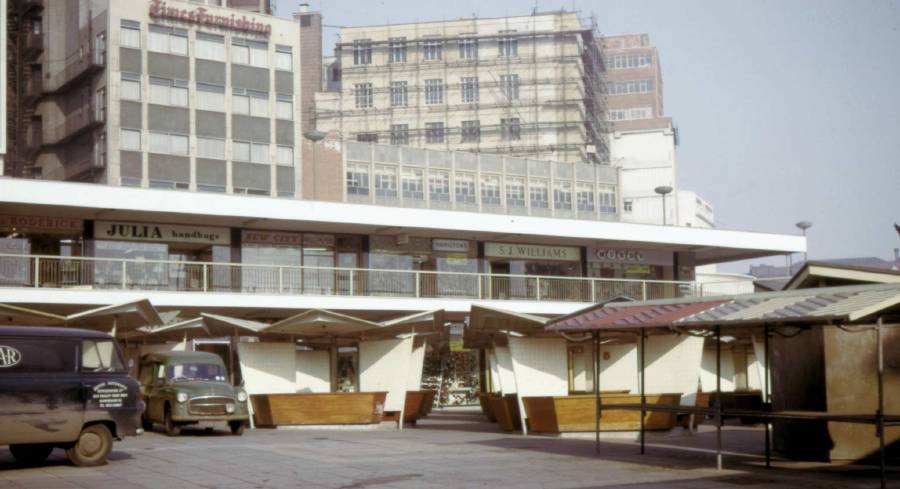 Completed shops, 1963. Photo by John Ball, reproduced here with thanks.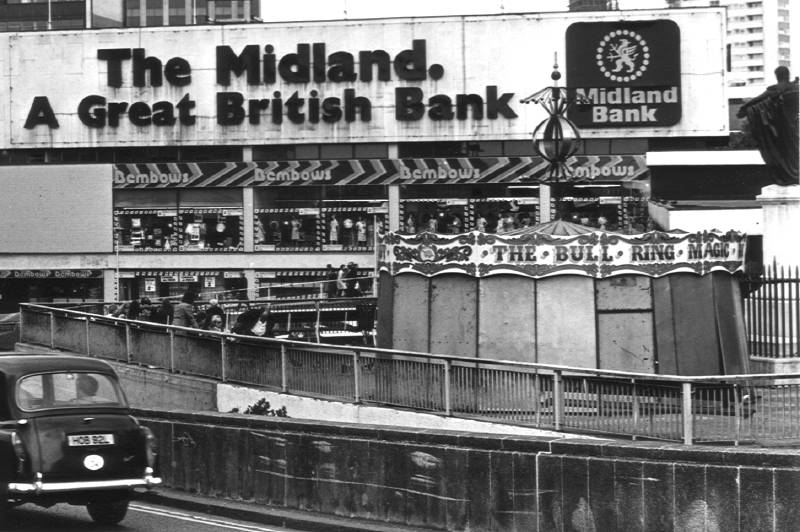 The Bull Ring Magic Roundabout and Nelson statue, June 1976. Picture from the Steve Gosling Archive.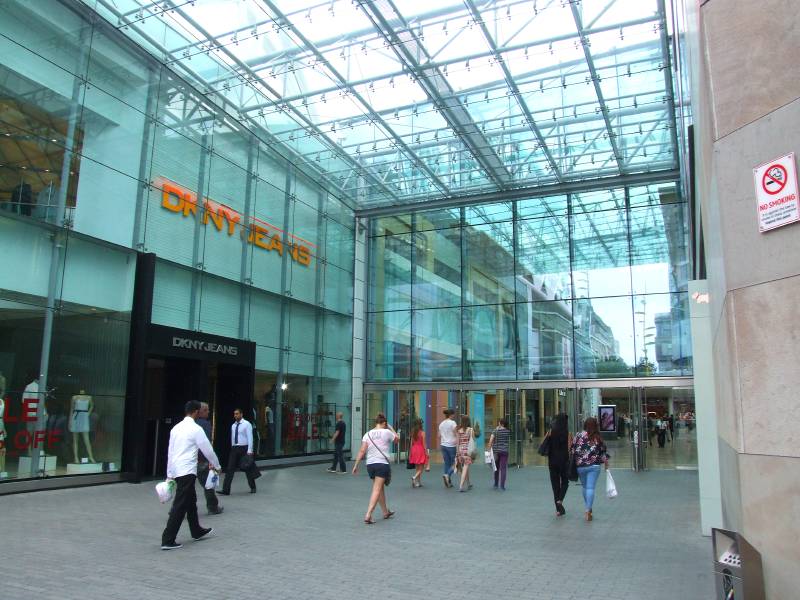 Former site of Project 18, June 2014

---