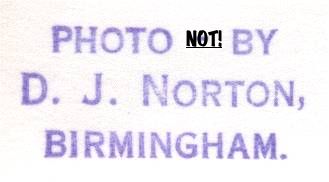 The New Birmingham
c

. 1964
Project 36

| | |
| --- | --- |
| Location | Corporation Street/Union Street |
| 1964 Status | Proposed |
| 2014 Status | Unbuilt |
| Name | Victoria House |
Due to start in 1965, a plan for shops had superceded the earlier idea of a multi-storey car park on the site. However, the photographic evidence, below, shows that the shopping development never happened. It was 1996 that site was finally redeveloped when Victoria House, which contained the inevitable city centre apartments on the upper floors, was built. Styled to reflect some of the architectural features of nearby buildings, it failed to match their splendour and quality. In 2014, it was this building that occupied the site.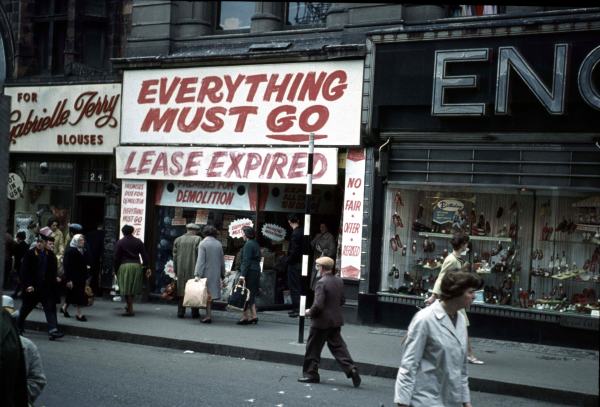 Part of the site of Project 36,

c

. 1967. One of the signs in the shop says, "Premises for Demolition". The grubby upper floors were occupied by the New Victoria Hotel. Picture from the Geoff Thompson Archive.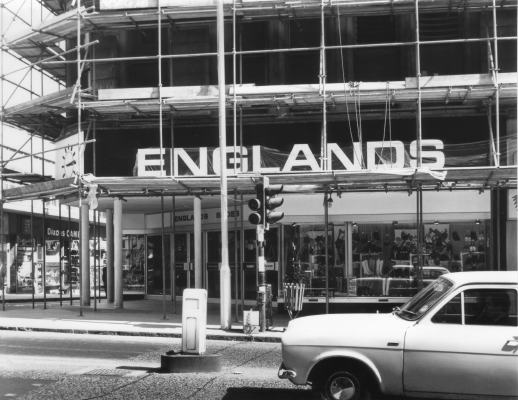 In May 1971, it's clear that work is taking place on the upper floors. Photo from the Steve Gosling Archive.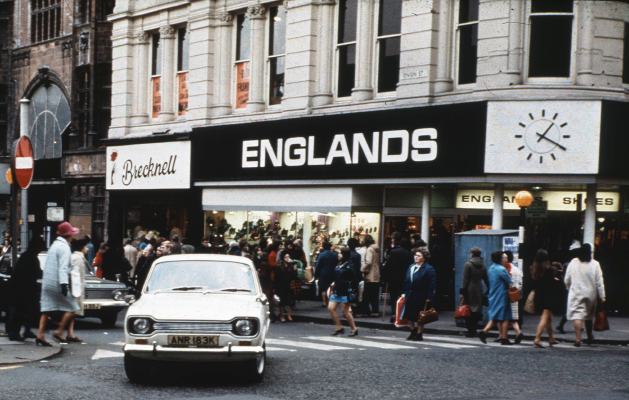 By

c.

1972, we can see that the upper floors have been refurbished.
Picture from the Geoff Thompson Archive.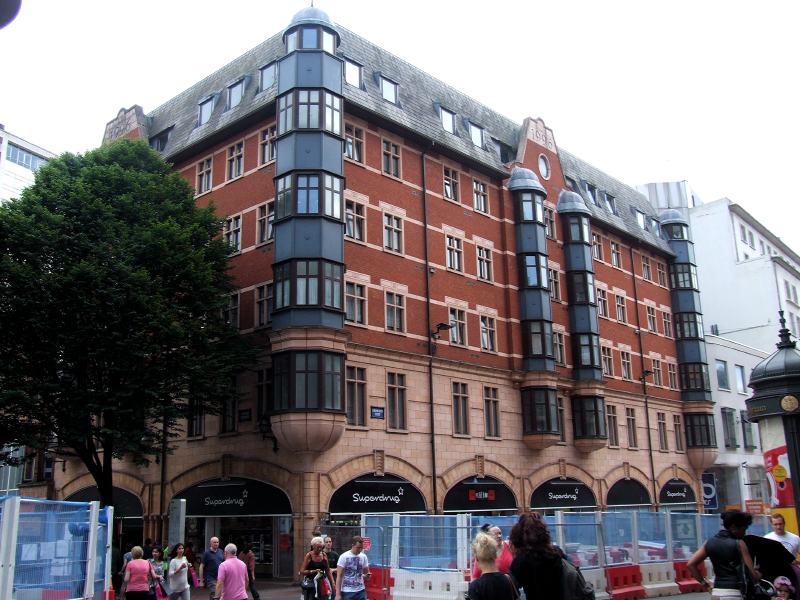 Victoria House, built 1996, pictured in May 2014

---