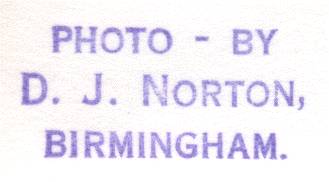 New Birmingham Register Office


When my mother and father married in 1959, the Birmingham Register Office was located in Edmund Street. My guess is that it was in the part of Edmund Street that was demolished when the old library and Mason College were lost to the city.
I had assumed that a brand new Register Office, pictured above, was built on Broad Street in the early 1960's but I must thank David for pointing out that it was originally built in the 1950s as the City of Birmingham College of Commerce. Anyway, the building has now come to the end of its life and faces demolition. The forthcoming
Arena Central
development will mark the final death knell although it seems to have received a temporary reprieve as the House of Sport.
Although I'm no fan of post-war buildings, I think the destruction of the old Register Office will be a little unfortunate. I like its design - the mixtue of concrete and brick is far more pleasing than many buildings constructed wholly of concrete. Also, I like the way the two ends differ and create a quirky asymmetry.
Enough of this architectural twaddle! To many it will be a big loss as it is where their married life started. Since it is a trigger for happy memories, its removal from Broad Street will certainly be a sad day.
A
new Register Office
has already been constructed as part of the Holliday Wharf development in Holliday Street. It was handed over to the City Council in December 2005 and came into use on 27 Feb 2006.
| | |
| --- | --- |
| | |
| Out with the old... | ...and in with the new |
---