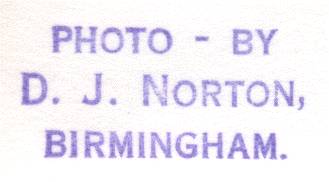 Bengeworth Station

Bengeworth Station was the first station on the Midland line between
Evesham
and Ashcurch. It closed in June 1953.
Bengeworth Stn - 6/7/52

It appears that shots of Bengeworth Station are quite rare as I have been unable to find one anywhere else on the internet. For this reason, I have also shown a close up view showing the station buildings, signal box and sidings. It also shows an LMS sign for 'Luggage In Advance', another sign saying that telephone calls can be made, an attractive oil lamp and a luggage trolley. The main station view (top) shows the LMS 'Hawkseye' station sign.

I'm interested to know why the station closed in 1953, well before the days of Doctor Beeching. I guessed that the view was taken looking towards Evesham but Will got in touch and suggested that what he'd found on Old-Maps.co.uk made it more likely that the view was south facing, away from Evesham, and I tend to agree.

---