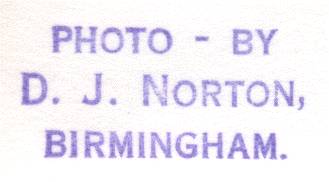 Derby Midland Station

Originally opened as the Tri Junct Station in 1840, the station still serves Derby today.
Exterior of Derby Midland Stn - 31/8/57

This station has a long and interesting history as described on Wikipedia. I was shocked to discover that the Victorian building seen above was demolished as recently as 1985!

An interesting feature of this picture are the overhead lines in front of the station suggesting that trolleybuses were running in Derby at the time. Could that be one on the far left...?

Derby London Road Jct - 31/8/57

A fascinating view of the far south of the station which shows what an extensive site it was. The signal box is labelled 'London Road Junction'.

---