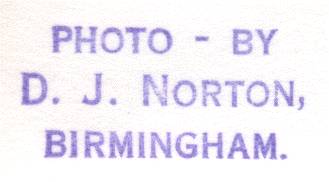 Ryde Pier Head Station

A station with a fascinating history if ever there was one... Located a quarter of a mile out to sea, the station provides a link to sea crossings from the Isle of Wight to the mainland. In years gone by these would have been paddle steamers but today they are catamarans to Portsmouth. The steam trains have long since gone and today old London Underground trains are used instead (as seen in
this picture
kindly provided by Simon). I suspect that my father may have known this was going to happen so made a trip especially to record things before they changed, something that he always seemed to be doing.
The pier history can be found on
this interesting webpage
while
Wikipedia
provides information about the current station and services.
35 arr Ryde Pier Stn - 24/4/65

This first picture provided a date for the colour pictures below that were uncatalogued. The tracks in the foreground were for the tramway that ran until 1969. Thanks to Peter for pointing out that the tramway had originally been electric but later became petrol and, finally, diesel powered. The handsome pavilion was opened in 1895 but was sadly demolished in 1971. Simon was kind enough to provide this comparative modern view - note the catamaran in the background.

The loco is an 0-4-4T 'LSWR Adams', number 35 built in 1890. It was also known as 'Freshwater'.

(Ryde Pier Stn) - 24/4/65

I found this amongst the final slides that my father took before his death in August 1965 and he hadn't got around to cataloguing it. However, I think it's safe to assume it was taken the same day as the black and white print above.

The loco is of the same type as 35 seen above but this one is 20 and was built in 1892. It was known as 'Shanklin'.

In the distance, to the right of the loco, you can just about see mainland England.

(20 Ryde Pier Stn) - 24/4/65

The slide above was of such good quality that I thought I'd include this nice close up of 20 taking on water.

---