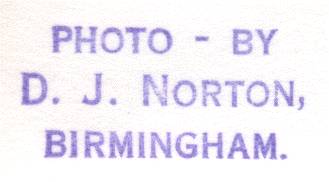 High Peak Tour 1961

It appears that my father re-visited the Cromford and High Peak Railway early in the 1960's. High Peak Tours were very popular in the latter years of the railway's operation and these photo's capture one such tour very well. Have a look at
the map
to put the locations into context.
Hindlow Stn - 30/9/61

Here we are approaching Hindlow Station, one of the places where the C&HPR and London Midland region crossed paths. There appear to be quarry workings in the background and serving quarries was one of the reasons the railway was built and survived for so long.

42379 Parsley Hay Stn - 30/9/61

Another point where the two railway systems co-existed and this would be the starting point of the tour. Class 4 2-6-4T Fowler 42379 brought the party to Parsley Hay.

Parsley Hay Stn - 30/9/61

A nice view of Parsley Hay Station and signal box.

High Peak Tour Nr Friden - 30/9/61

Gotham Curve - 30/9/61

The C&HPR was famous for being designed along the lines of a canal in that it followed the contours of the land to avoid major engineering works. Gotham Curve was where the line went around its tightest bend and it's said that the trucks would creak and groan as they went around the curve.

Thanks to Will for showing us that this site is little changed today with his modern view.

High Peak Tour Nr Longcliffe - 30/9/61

Thanks again to Will who has again provided a good modern view of this site.

Middleton Top from Winding House - 30/9/61

Taken from the engine house at Middleton Top, the start of the incline is easily discernable. The engine house was built in 1829 and it survives to this day as a tourist attraction. The original c.1825 Butterly engine served until the closure of the railway in 1967.

Underbridge Nr Middleton Top - 30/9/61

Overbridge Middleton Incline - 30/9/61

What a splendid view of Middleton incline! Here is another of Will's modern views.

Middleton Bottom - 30/9/61

This view shows the bottom of Middleton incline and Middleton Bottom sidings.

Cromford from Sheep Pasture Shed - 30/9/61

No railway to be seen but a nice view of the countryside that the C&HPR served. Thankfully, the scene is little changed today as Will's modern view shows.

Catchpit, Cromford - 30/9/61

This catchpit was located near the bottom of Sheep Pasture incline, close to Cromford Goods. It was built following an accident involving runaway trucks in 1888. Points were sprung towards the catchpit and a pointsman had to judge if it was safe to pull the points based on the time interval between gongs triggered by the descending wagons.

The catchpit survives to this day a Will's modern view proves.

---