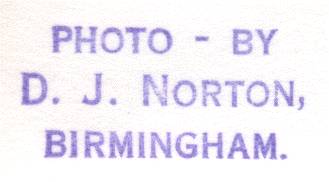 Birmingham and Local Stations H-O

Covers
Hazelwell
,
Kings Heath
,
Kings Norton
,
Marston Green
,
Moseley
and
Northfield

Move cursor over pictures for more information
Hazelwell

Hazelwell Station looks sad and forlorn, espcially in the bottom two pictures. The station used to be on the border of Stirchley and Kings Heath near the top of Cartland Road.

Kings Heath

Another decaying station. The station was at the Moseley end of the village not far from the entrance to Highbury Park. I believe that a retail park now occupies some of the site.

Malcolm got in touch to explain that the station still had it's uses, despite passenger services ceasing in 1941:-
"My brother was the booking clerk there into the 1960's - yes the 1960's. The booking office was open and was an advance booking office for New Street. He also did the freight accounts for Kings Heath and Hazelwell which had active goods yards at that time"

Kings Norton

Kings Norton is still a busy station being part of the Cross City Line.

The bottom picture is labelled, "B&GR Buildings", which, I'm reliably informed, refers to the Birmingham and Gloucester Railway.

Marston Green

Marston Green is on the line to Coventry and the NEC.

I wonder what was so interesting about 45587 in the lower picture? There seems to be a lot of people on the bridge watching it pass by!

Moseley

Here's another station that had been closed for a long time before this picture was taken in 1955.

It was located between St Mary's Row and Woodbridge Road.

Northfield

Northfield is yet another station that is now part of the Cross City Line.

The old LMS sign remains on the lower photo despite British Railways creation in 1948.

---