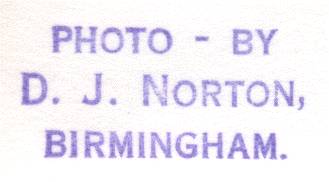 Bromsgrove Station.

Bromsgrove Station lies on the Midland line north of
Stoke Works
and south of
Blackwell
. It is probably most well known due to its connection with
Big Bertha and the Lickey Incline
.
S. End of Bromsgrove Stn - 31/5/54

Knowing the Bromsgrove Station of today, this picture makes for depressing viewing. What an extensive site it was. This view was taken from south of the station looking north towards the start of the Lickey Incline.

Bromsgrove had an engine shed (21C at the time of this picture) and an extensive wagon works that employed many local people until its closure in 1964. I assume that these are what can be seen to the right of this picture and on the two below.

40426 22A dep Bromsgrove Stn - 31/5/54

I think Class 2P 4-4-0 40426, built in 1896, is visible in the picture above getting ready for departure. It was based at Bristol (Barrow Road) shed. Note the water column on the left.

45685 22A nr Bromsgrove Stn - 31/5/54

What an absolutely superb shot! Class 6P5F 4-6-0 'Jubilee' looks to be working hard. This loco was badged 'Barfleur'.

Having crossed to the western side of the station, the picture provides a clearer view of the sheds.

---