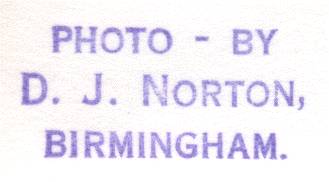 Droitwich Road Station (Goods)

Droitwich Road (Goods) lay on the Midland line between Bromsgrove and Aschurch. It was adjacent to the old Roman Road know as the Saltway and was found between Hanbury and Droitwich. My modern OS map shows a building called 'Station House' on the site and a visit in November 2008 proved that the
building survives today
, if heavily modified!
Droitwich Road Stn - 12/4/55

The top picture is looking south towards Dunhampstead. The bridge in the foreground carried what is now the B4090 while the more distant bridge was for farm vehicles only.

In the lower shot we are looking north towards Stoke Works. I believe that the bridge in the distance was also for farm vehicles only.

---