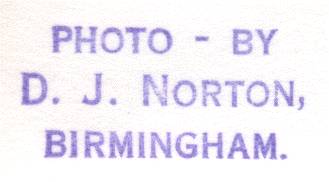 Unity House, 134 Bromsgrove Street

My favourite abandoned building (I won't say derelict as it still looks good to me) near the city centre has always been Unity House. I never knew it was called this, I only found out when I went to photograph it in October 2006.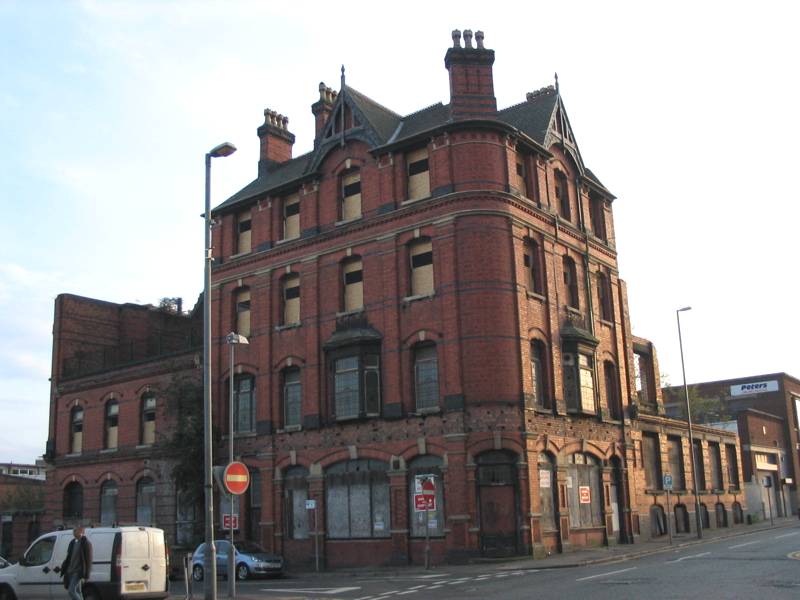 It lives on the corner of Bromsgrove Street and Lower Essex Street and a new view of the building had opened up following the clearing of a nearby site to make way for the
iLand development
. As I snapped, a workman shouted that the it was to be demolished! I was outraged - how could it have been left empty so long only to be demolished to make way for yet more city centre apartments?
A bit of Googling and I'd found the
planning application
. Reading this made me happy. Unity House was Locally Listed Grade B and the application made it clear that the building would be incorporated into the proposed development. Now, I've been caught out with this before with
15 Lower Severn Street
so I'll be keeping a close eye on this one. Its listing status gives me some confidence, however.
I took a picture of the building way back in 2001 and I dug it out to see if it explained the Unity House name. I had vague recollections of there being signs saying something about a metalworkers union on it but they had already gone in 2001. My brother took an apprenticeship in sheet metalwork and he remembers going to Unity House almost 30 years ago as his union was based there. Sean got in touch to say that, "Unity House housed a few Trade Unions as I recollect including the one I was a member of which was SLADE - Society of Lithographers, Designers and Engravers.", and , "I attended loads of monthly meetings there run by the local branch secretary Reg Gillott." I've struggled to find anything on the net about it but Dave was kind enough to share some of his memories about a business in the building:-
"I used to visit a firm in the 60's & 70's there (on the Bromsgove St side) when I worked in the menswear trade in Birmingham (Lewis's, Cecil Gee, Harry Fenton, and High & Mighty).
The firm in there was called Shapero and they were wholesalers of tailor's trimmings, things like trouser pocketing material and tape measures. It was a throwback to an old victorian scene and is imprinted on my memory. I pacticulary remember Mr Shapero, the owner. "
I hope you agree that it's a fine looking old building and I very much hope to see it sensitively brought back into use.
---